Customer Reviews
Walsh Roofing Services has great reviews from our satisfied customers. When you need local roofing services that you can trust, contact us for a free consultation and estimate. Call us at (833) 977-7663 or submit the online contact form today.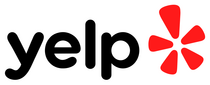 Average Review Rating
Average Rating: 5
Total Reviews: 60
List Of Reviews
By:
Valerie S. 
on
Walsh Roofing Services
Outstanding customer service from the initial presentation to the inspection of the completed project. I now know more about roofs and selecting the best companies and materials than I ever thought I would know. I was presented with three options and shown the samples and/or pictures of the materials that would be used in each option. Everyone I dealt with was friendly and listened to what it was I wanted and/or expected, My yard was cleared of all debris, and the roofing crew was constantly picking up after themselves. They even cleaned up all the leaves in my driveway when they cleaned up all the roofing debris. I am extremely happy with the job Walsh Roofing has done, and will recommend them to anyone I know who is looking for a great roofing company.
By:
Todd M.
on
Walsh Roofing Services
Walsh Roofing went out of their way to find the shingles that we had chosen. This company has outstanding customer service and they make sure that you get what you want. The crew completed the project in 2 days and cleaned up the property as they found it. We highly recommend this company.
By:
George S.
on
Walsh Roofing Services
Very well. Good communication. Good cleanup.
By:
Mark F.
on
Walsh Roofing Services
I interviewed 5 Roofing companies for a full roof replacement job. Walsh Roofing impressed me from the start. Zach performed the inspection, listened to my concerns regarding a section of my roof that had been leaking and therefore needed additional attention/troubleshooting during the re-roof. He provided me with a detailed estimate and roofing handouts from several manufactures (GAF, Atlas, CertainTeed, IKO) from which I could choose from (unlike other roofers who tended to stick with just 1 manufacturer). Walsh installs any of them which was extremely helpful because it turned out that due to supply chain issues right now securing inventory can be challenging. I ended up choosing Walsh to re-roof my house over the other companies I interviewed because their price was competitive, the estimate was so professionally done, the plethora of great reviews, solid workmanship warranty, they don't sub-contract (all the roofers are employed by the company and are bonded/insured), the same crew does the removal + the install (which is ideal when dealing with possible rain) AND they were the only company that didn't require money upfront. I always worry about giving several thousand to a company and then having them run-off with it, that was no concern with Walsh. The install team arrived on time on the day the was communicated to me. My house is 3500sqft and has a very complicated roofline (with several disconnected mini-roofs). Despite this they were able to almost finish the whole roof in 1 day which is insane for the amount of work it required. The crew did a great job, were professional throughout and did an amazing job cleaning up. The Tampa roof inspector came several days after Walsh finished and did an inspection and gave the roof two thumbs up. He told me it would last many years. I highly recommend them based on my positive experience.
By:
Michael N.
on
Walsh Roofing Services
We were in need of a new roof for our house. We did some research and got a few estimates. After seeing our options we were confident in our decision to go with Walsh Roofing. Trey was able to get us scheduled on OUR timeline and the process could not have been easier. Within 2 weeks we had a new roof. We are extremely pleased with the entire process....start to finish. They were easy to communicate with, they were professional, and they were extremely clean. I would have no reservations in recommending them to anyone for any roofing needs.
Walsh Roofing Services takes pride in customer satisfaction. Contact us today to become our next satisfied customer!