A Tampa Bay Roofing Company With Honest Prices
Walsh Roofing Services (WRS) is a full-service roofing company that provides highly skilled roofing services throughout the Tampa area. We offer a variety of residential and commercial roofing solutions that include tile, solar, TPO, specialty roof coatings and more.
We also offer vendor-backed Lifetime Warranties. As a certified roofing contractor with a strong focus on communication and on a commitment to superior customer service during and after each project, Walsh Roofing Services prides itself on customer satisfaction. We are a leader in the local Tampa Bay community and an avid supporter of the military.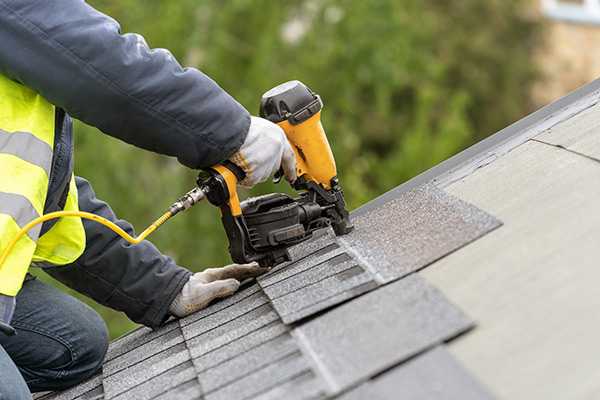 Our Roofing Services
While Tampa Bay is a beautiful place to live, it is also home to some of the most destructive weather conditions in the country. We at Walsh Roofing Services understand the importance of a strong, secure roof to keep your family safe. We specialize in all types of residential roofing, including tile and solar panel installation. We also provide wind mitigation and waterproofing services.
Tile Roofing
Tile roofing is another style that's popular in some parts of Florida. Roof tiles especially will keep out rain better than most other roofing material choices.
Solar Roofing
Of the various roofing installation jobs that we provide, solar roofing is probably the most advanced and energy-efficient. With a solar panel system, you'll generate free power for your system's entire 25-plus year lifecycle, reducing your carbon footprint and utility bills. Trust our experts to install your solar panels correctly for best results.
Insurance Claims Assistance
Walsh Roofing Services is the right roofing company to pick when you need help with your insurance claim. We understand that each roofing claim is unique. We also know the insurance claims process can be overwhelming. Our storm damage specialist can streamline your claim from beginning to end. We will employ our vast knowledge of the Florida code book to maximize your claim benefits, ensuring nothing goes unfixed. We will work to make sure the insurance company pays what it promises to pay, thus protecting you from costly out-of-pocket expenses.
Affordable Financing Available
Roofing services can be costly, and you may not always have the opportunity to save up ahead of time. Walsh Roofing Services partners with Ygrene Energy Fund to offer a range of affordable, 100 percent financing up to $50,000 to qualified customers. 
Contact Us Today for a Free Estimate
If you have any questions about the different roofing options we install and repair, contact our local roofing company today. Call Walsh Roofing Services at (833) 977-7663 or submit the contact form for a fast response.