Customer Reviews
Walsh Roofing Services has great reviews from our satisfied customers. When you need local roofing services that you can trust, contact us for a free consultation and estimate. Call us at (833) 977-7663 or submit the online contact form today.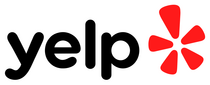 Average Review Rating
Average Rating: 5
Total Reviews: 60
List Of Reviews
By:
Buse C.
on
Walsh Roofing Services
We were very happy with Walsh Roofing services. They did a wonderful job on our roof replacement and customer service was excellent from start to finish.
Trey arrived to my home at the allotted appointment time with an estimate and explained every layer that would be applied, why they are better than some of their competitors, and the 3 plans they offer.
We selected the middle plan as it fit our budget the best and still had some of the bells and whistles from plan C.
Trey was very helpful with selecting the color and sent me photos of homes they had completed. Something that makes Walsh standout compared to other companies that came to give an estimate is that they work with many different brands of shingles and they recommend which ones work best for you and your environmental situation. We chose Majestic Shake by Pinnacle Pristine. The colors worked perfectly with our home and the stone accents. The job itself was completed in 2 days.
They used a dump truck on wheels so we had no damage to our driveway. Clean up was done very well, minus the fact that the crew forgot to tarp our pool and we had some cleaning up to do in the pool. Derek, who came for final clean up and to collect payment, was very apologetic when I mentioned the issue with the pool and provided a reasonable solution.
Overall, we'll definitely be recommending Walsh Roofing to anyone we know looking to get a new roof. We had heavy rain for 2 days straight after the roof was installed and so far so good!!
By:
Holly V.
on
Walsh Roofing Services
We were very impressed and happy with the efficiency and speed of installing our new roof. Took a while to get a receipt but I would highly recommend this company.
By:
Vicki L.
on
Walsh Roofing Services
All of the personnel from the lady on the phone, the salesman to the work and clean up crew were professional, polite and proficient. The work was done in a timely manner and the yard was completely cleaned up afterwards. I would recommend this company to anyone.
By:
Mark L.
on
Walsh Roofing Services
I had my roof replaced by Walsh Roofing and would recommend to others. Thomas, his crew, and secretary were all very knowledgeable, responsive, and easy to work with. Everything went smoothly as explained without any surprises. I liked the fact that Thomas , as the owner, stayed involved and kept me updated throughout the process.
By:
Gary M. 
on
Walsh Roofing Services
Thomas was quick to respond to my request for an estimate. He explained the differences in various materials used in the re-roofing process. His estimate was one of the lower ones I received, while he stresses the quality of materials, workmanship, and warranties. Because of the roof damage, he offered to work with my insurance company to help me get the best settlement possible. Once the insurance claim was approved, Thomas and his crew were able to schedule the repairs to begin in less than a week. The entire roof was completely removed and replaced all in one day. My neighbor has remarked about how professional the roofing crew went about their jobs, and how beautiful the finished roof looks. I highly recommend Thomas and Walsh Roofing Services for any roofing repair or replacement.