Customer Reviews
Walsh Roofing Services has great reviews from our satisfied customers. When you need local roofing services that you can trust, contact us for a free consultation and estimate. Call us at (833) 977-7663 or submit the online contact form today.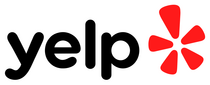 Average Review Rating
Average Rating: 5
Total Reviews: 60
List Of Reviews
By:
Sandy Eash Larsen
on
Walsh Roofing Services
Just had our roof replaced by Walsh Roofing was very impressed from the start with Trey coming out for our estimate answering all questions and no pressure sales. the crew that came out very good cleaned as they went covered our pool and had trarps around to help limit nails on ground and also using magnet. when job was completed they came to get dumpster and final cleanup and again used magnet to check for nails very satisfied would recommend if roof needed.
By:
Susan Morera
on
Walsh Roofing Services
Walsh Roofing Services , did a great job on my roof looks fabulous with a fair market price hope it last for the next 20 years. If you're looking for someone to do your roof, they are high-quality and very professional. Thank you for doing a great job on my home roofing project I would recommend them to anyone!
By:
Kevin Helmintoller
on
Walsh Roofing Services
Experts in the field: competitive pricing. Manager was responsive to all queries and the on-site team was highly skilled. There were a number of problems uncovered as they pulled back the old underlayment. Wet rotted wood down ro the trusses in some cases. They made it all like new. Would recommend Walsh for roofing services - repair and replacement.
By:
James P Nobles
on
Walsh Roofing Services
Walsh Roofing was scheduled to replace our roof on Friday 4/22. Their supplier delivered and staged the materials the day before, and the roofing crew was knocking on my door at 7 am on the 22nd. Their crew did great work and finished the job in a single day.
Their post-installation cleanup was fantastic; after they left in the afternoon you could not tell that a new roof had been installed that day. Also, the dumpster that had been staged in our driveway was collected the next morning. The following Monday, another Walsh employee showed up to inspect the roof and perform an additional check for nails and debris. All this was done on schedule and at the estimated price. A couple of my neighbors were impressed with the job, asked me who did the work, and if I would recommend them. My next door neighbor already had an estimate done by Zach from Walsh.
I highly recommend Walsh Roofing to anyone needing replacement of their old roof. Ask for Zach, he's a Tampa local, very knowledgeable, and provides all the details (materials, timing, etc.) regarding your roof replacement.
By:
Alexis Meza
on
Walsh Roofing Services
Great service and people!